Hyperoodon Movements in the Northeast Atlantic
HYPMO is a University of Iceland research project on the movement ecology of the elusive northern bottlenose whale, Hyperoodon ampullatus, and its vulnerability to noise exposure.
Hyperoodon Movements in the Northeast Atlantic
HYPMO is a University of Iceland research project on the movement ecology of the elusive northern bottlenose whale, Hyperoodon ampullatus, and its vulnerability to noise exposure.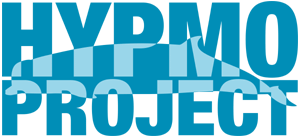 HYPMO studies northern bottlenose whales in the Northeast Atlantic, to aid in their conservation.
When it comes to cetaceans (whales, dolphins and porpoises), beaked whales are some of the least understood because of their extreme diving, sparse distribution and deep water habitat. The northern bottlenose whale is the most abundant beaked whale in the Subarctic and Arctic regions. Like other beaked whales, northern bottlenose whales appear to be highly sensitive to noise from powerful acoustic sources like seismic airgun arrays and naval sonar. HYPMO addresses this lack of knowledge by studying the movement ecology (when, where, why and which animals move) of northern bottlenose whales and their vulnerability to exposure to manmade noise. 
HYPMO is supported by grants from the University of Iceland Recruitment Fund, RANNÍS Icelandic Research Fund and RANNÍS Infrastructure Fund.

Our current research covers three main topics:
Movement at the population level
We investigate distribution and movements at the population level using deep-sea acoustic recorders, historical stranding and sighting information and photo identification.
Deep-sea acoustic recorders, historical stranding and sightings, photo ID.
Individual behaviour and habitat use
We study movements, behaviour and habitat use of individuals using satellite tags, boat and drone-based visual observation, and tissue sampling.
Satellite tagging, boat and drone-based observation, tissue sampling.
Risk of anthropogenic noise
We assess relative risk of noise exposure for northern bottlenose whales by measuring habitat overlap in time and space with intense noise sources such as seismic surveys.
Assessing spatiotemporal overlap of whale habitat with intense noise sources.
Our Team at University of Iceland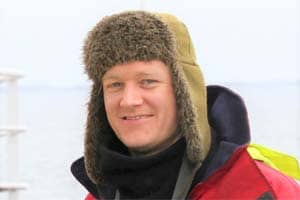 Paul Wensveen. Principal Investigator and instigator of the project. His research centers on noise impacts on marine mammals and generally involves acoustics, sensory biology, biologging and telemetry, and behaviour. Paul is currently a research specialist hosted by Prof Jörundur Svavarsson at the University of Iceland´s Faculty of Life and Environmental Sciences. He is based at the Science and Learning Centre of the Westman Islands (Þekkingarsetur Vestmannaeyja) in the south of Iceland.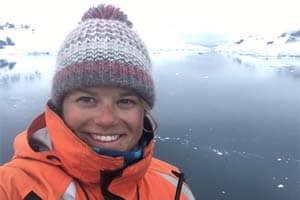 Barbara Neubarth. Babsi is a naturalist and educator with experience in whale watching, expedition cruises and cetacean research. Within Hypmo she has organised the photo id catalogue and is currently writing her master´s thesis on bottlenose whale diving behaviour. Babsi is an expert on citizen science and is studying for a MSc in Coastal and Marine Management at the University Centre of the Westfjords in Iceland.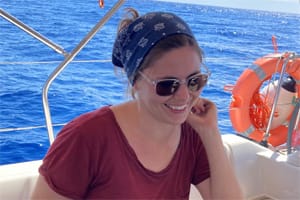 Caroline Haas. Behavioural biologist and bioacoustician. Caroline is conducting her doctoral research on the acoustic behaviour of northern bottlenose whales for which she uses data from long-term deep-water recorders and animal-attached acoustic tags (DTAGs). Her project is a joint PhD programme in collaboration with the University of St Andrews' School of Biology, where she is supervised by Profs Patrick Miller and Sascha Hooker.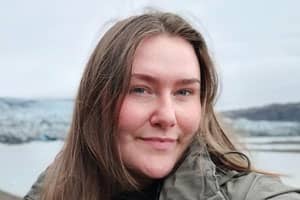 Hólmfríður Jakobsdóttir. Biology student. Hóffý wrote her BSc thesis on group size, photographic age-sex classification, and group composition of northern bottlenose whales in waters between Iceland and Jan Mayen.
Just want to know the latest?
Institutions that are formally involved in the project.


The Whale Research group of the Marine and Freshwater Research Institute provides us information on the distribution and ecology of northern bottlenose whales from strandings and sighting surveys, and the Oceanography group facilitates the deployment our bottom-moored acoustic recorders.
HYPMO crucially builds upon ONR and SERDP-funded research conducted near Jan Mayen in 2013-2016 by the Sea Mammal Research Unit and its partners. Prof Patrick Miller and his lab contribute to our project in several ways including with existing data, specialised equipment, and support and training in field methods and analyses.

Dr Mónica Silva and the other members of the Azores Whale Lab over at IMAR provide logistical support during our fieldwork in the Azores archipelago, information about distribution patterns, and local knowledge of the area.
Science is teamwork. We are deeply grateful to all those who have helped us by providing photos, sighting or stranding reports, equipment and advice:
Yann Kolbeinsson – Vittoria Sesani – Valerie Chosson – Turid Vestergaard – Tryggvi Már Sæmundsson – Tórik Rouah – Tomoko Narazaki – Tom Grove – Sverrir Halldórsson – Steve Truluck – Sólveig Ólafsdóttir – Sigird Petersen – Sascha Hooker – Sara Sigmundsdóttir – Sandra Lundgren – Sander von Benda-Beckmann – Sander van IJsselmuide – Saana Isojunno – Ruth Zollen – Rune Hansen – Rui Prieto – Rolf Stange – Rodrigo Martínez Catalán – Petter Kvadsheim – Paul Ensor – Örn Hilmisson – Norberto Serpa – Nolwenn Dameron – Nina Bonga-Burguet – Natassia Eugénie – Naomi Boon – Nadya Ramírez Martínez – Nacho Oria – Morgane Dromby – Miguel Neves – Max Hoyt – Mark Badalan – Marie Petitguyot – Marie Mrusczok – Marie Lariviere – Marianne Rasmussen – Marc Gose – Luke Penketh – Lucia Martín López – Loes de Heus – Lisa Steiner – Leigh Hickmott – Laura Feyrer – Lars Kleivane – Karl O'Neill – Karin Hartman – Kaja Czajkowska – Kagari Aoki – Judith Scott – Joel Moore – Joe Thompson – Joanna Kershaw – Jeroen Hoekendijk – Jane Sproull Thomson – Jake Levenson – Jacek Śliwiński – Iñaki Aizpurua Quiroga – Hlynur Sveinsson – Heiða Guðmundsdóttir – Hannah Wood – Hanna Michel – Guðmundur Óskarsson – Greg Schorr – Grace Evans – Georg Skæringsson – Gary Haskins – Frans-Peter Lam – Florian Becker – Fleur Visser – Eyþór Jónsson – Estel Sánchez i Camí – Eric dos Santos – Emilia Zygarłowska – Eirik Grønningsæter – Einar Guðmann – Eilidh Siegal – Eðvald Daníelsson – Edda Magnúsdóttir – David Mann – Daisy Drake-Lee – Curt Jenner – Christophe Pampoulie – Charlotte Curé – Charla Basran – captain Mási – Bruno Gonçalves – Bjarki Dalsgard – Annemieke Podt – Anna Selbmann – Anna Gunnarsdóttir – Andreas Macrander – Alexandra Sigurðardóttir – Alec Burslem – Alberto Martinez Rodriguez